KEROL Overview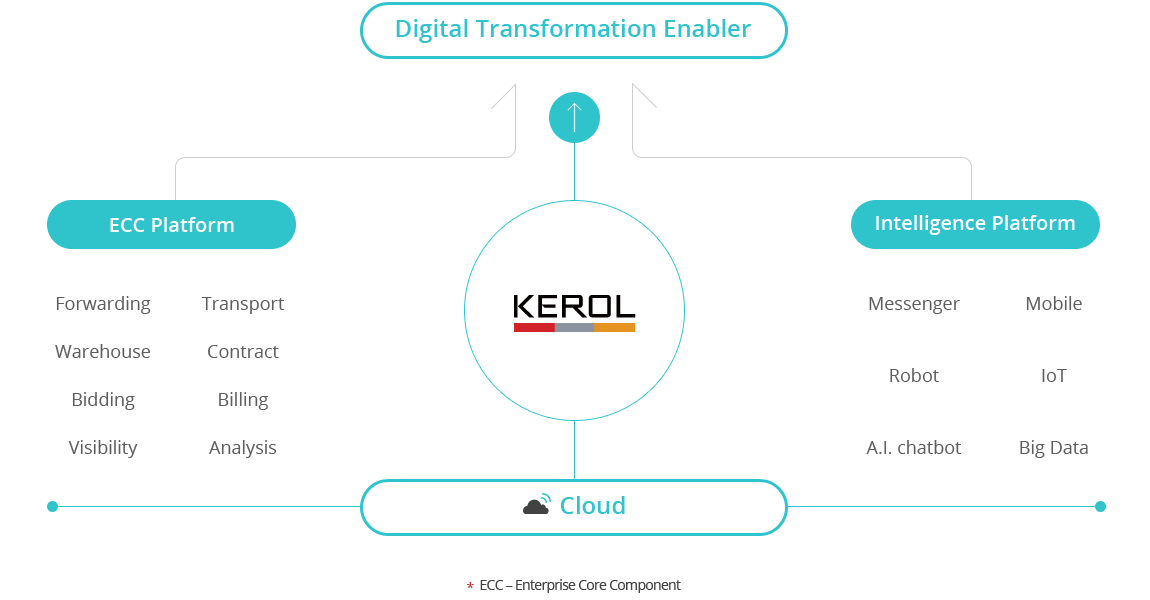 ECC Platform

It is a core platform of KEROL which includes logistics execution, analysis and optimization module.
The main process of logistics is digital transformation through ECC platform.

Intelligence Platform

It is a platform that is the foundation of logistics innovation by combining the latest ICT technology.
The Intelligence Platform improves the real-time responsiveness and communication capabilities of logistics.